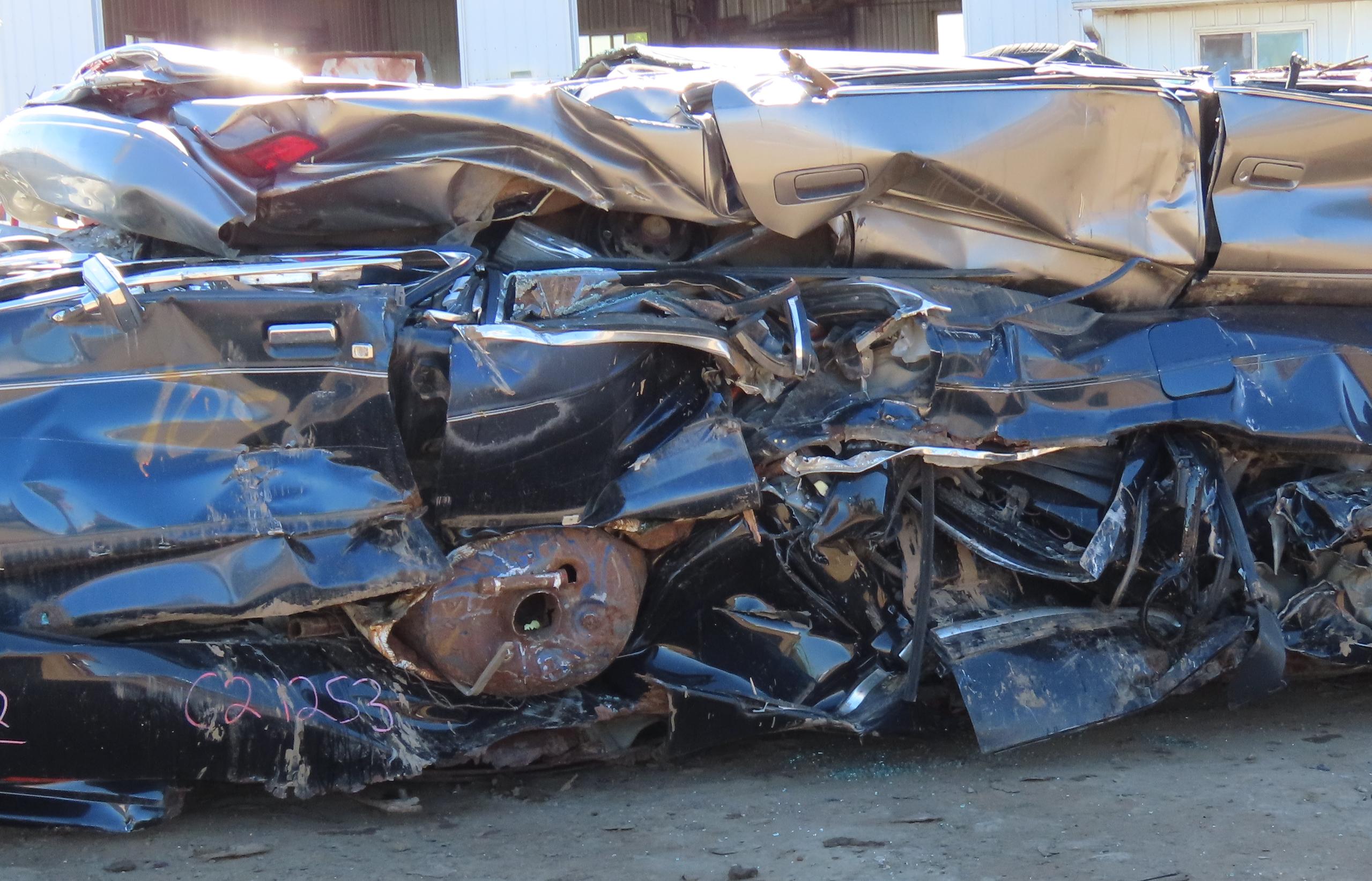 With 10-inch cylinders and a hydraulic system capable of delivering 2500 psi, our Model A Crusher is up to the challenge of even the most rigorous and demanding scrap automobile and metal recycling applications.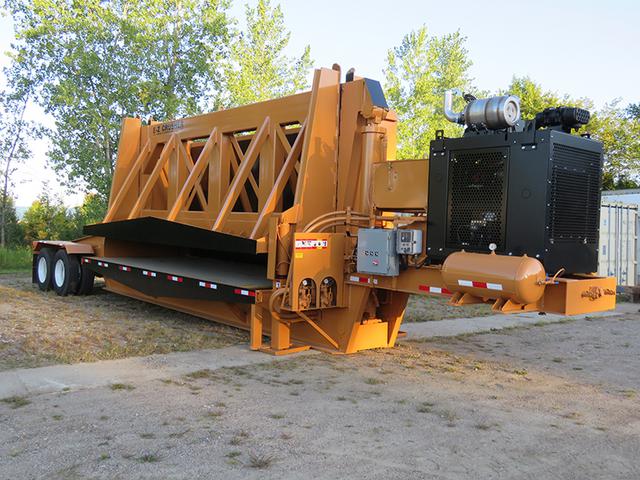 Opening Size
20" x 8'1" x 7'7"
Up to Any Task
The Model A Crusher is our most popular, weighing in at 61,000 lbs. and measuring 43'3" feet in length. The Model A Crusher has been designed for the most demanding, everyday crushing applications.
Unique Bottom-Mount Cylinders
Our system's unique bottom-mounted cylinders pull, rather than push, the crusher deck down, reducing the strain on the hydraulic system without sacrificing crushing power.
Manual & Automatic Capabilities
Our crushers can be run manually or automatically with our remote automation system.
Built Using Standard Components
Each of our crushers is built using standard-sized components that are easily sourced, maintained and repaired. This means servicing the machine is a simple and efficient process.
Additional Specifications
Hydraulics
| | |
| --- | --- |
| System Pressure | 2500 psi |
| Port Reliefs Set At | 2650 psi |
| Cylinders | 10" bore |
| Travel | 78" |
| Shaft | 4" rod |
Overall
| | |
| --- | --- |
| Weight | 61,000 lbs |
| Length | 43'3" |
| Travel & Operating Height | 13'3" |
| John Deere or Volvo Motor option available | |
Reach Out for More Information.
Our sales team is here to help you compare your crushing equipment options. To learn more about the E-Z Crusher Model A, contact us today.
View Our Other Crushers
To explore additional options for your crushing needs, review our Model B Crusher and H.O.S.S. Crusher.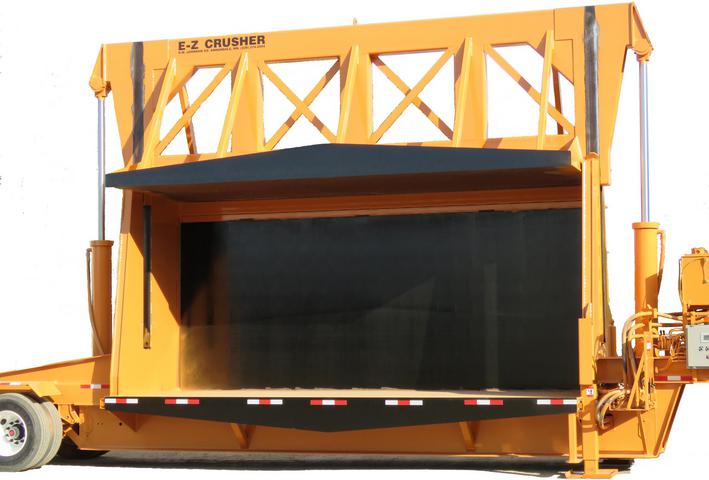 Our HOSS model EZ Crusher, with its High Opening and Super Speed will process your vehicles easily.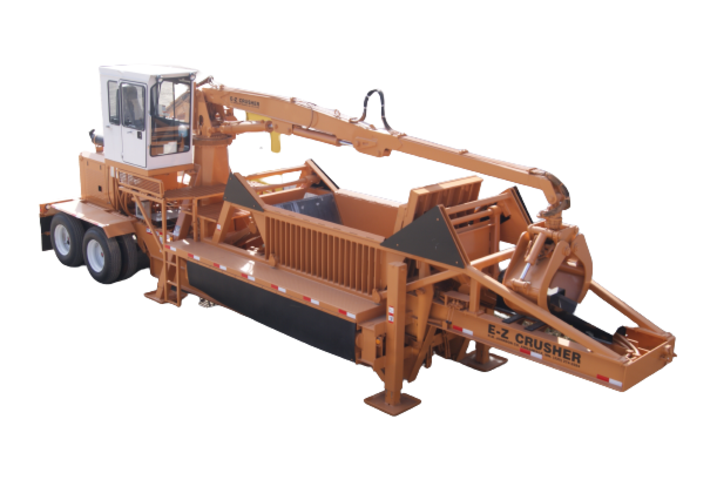 Converting loose bulk metals into valuable shredder logs is a key step in the recycling process. The E-Z Log Baler Model 3 offers best in class power, portability and speed, turning piles of scrap metal into easy to manage, easy to sell logs.