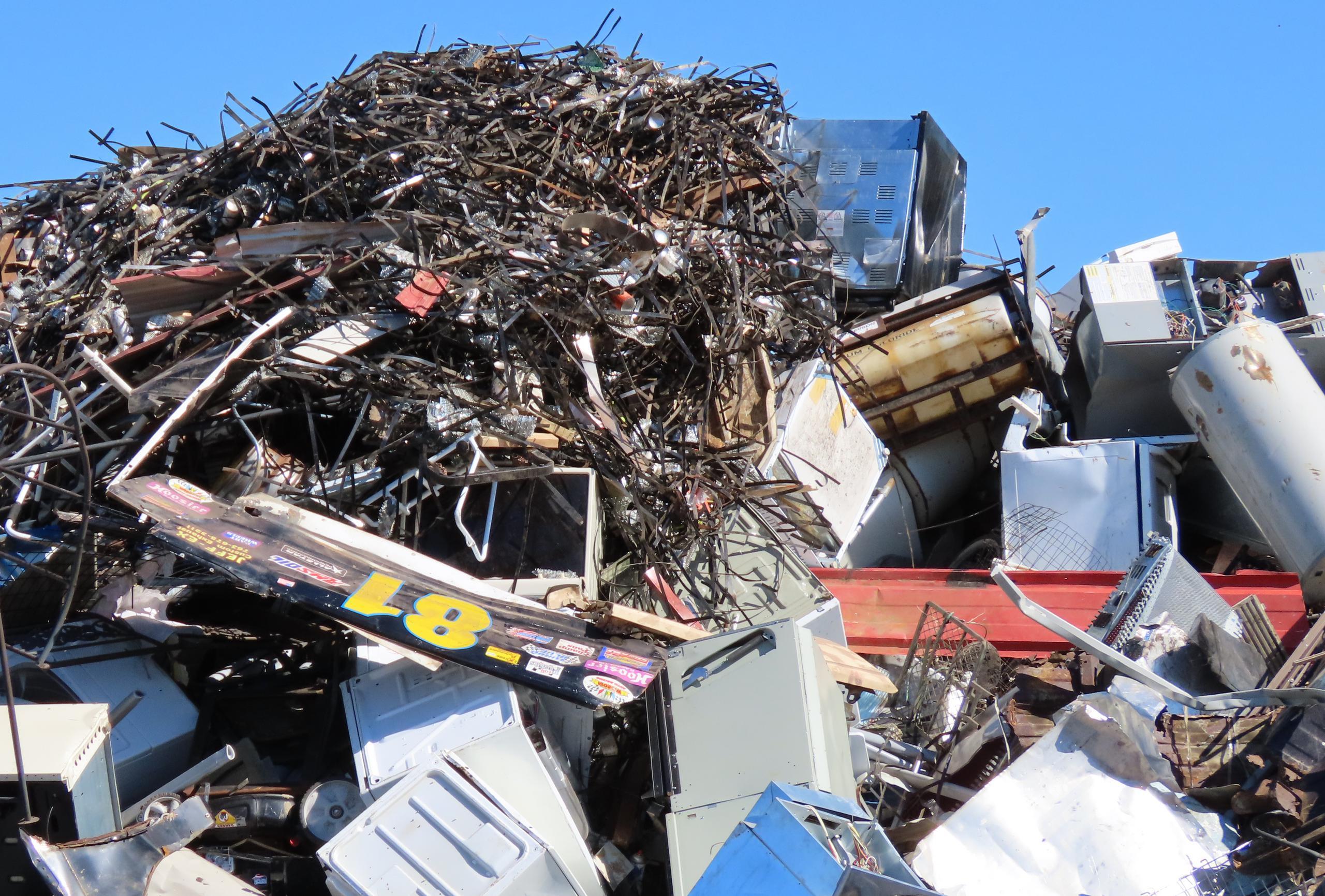 The E-Z Log
Baler Model 4
The larger your recycling operation, the more important and difficult the task of baling loose metals becomes. The E-Z Log Baler Model 4 is up to the challenge of taking on even the largest piles of ferrous scrap with ease and efficiency.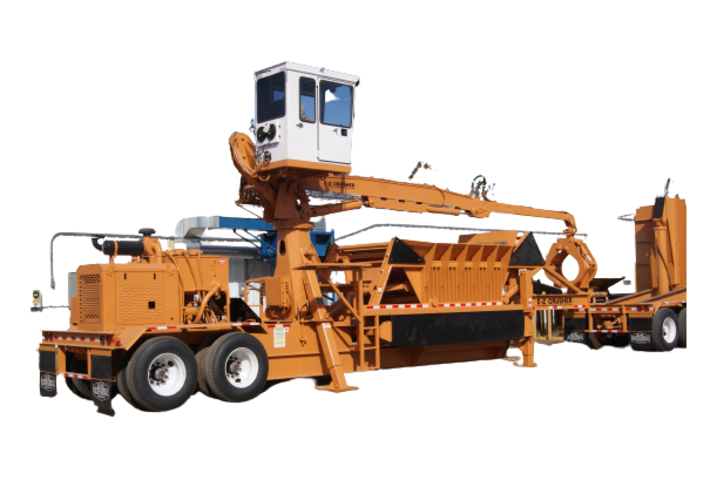 Plunger Cylinder Size
10 Inches
Stands Up to the Most Demanding Scrap Metal Piles
The E-Z Log Baler Model 4 offers the speed, power and reach needed to tackle even the largest piles of scrap ferrous metals. Its portability combined with its power and ease of use makes it an ideal machine for any recycling yard.
The Reach to Get the Job Done
The E-Z Log Baler Model 4 offers best-in-class boom reach and power. Simply set up the machine anywhere near your large scrap piles and begin compacting loose materials in minutes.
One Person Operation
The EZ Log Baler Model 4 is easy to operate from the enclosed cab making it simple for a small crew to process a large scrap pile.
Simple to Operate and Maintain
The E-Z Log Baler Model 4 was carefully designed with the end user in mind, using many standard parts. This makes it easy to operate and ensures maintenance and repairs are a breeze.
Contact Our Sales Team for More Information.
If you need a machine to tackle large scrap piles, the E-Z Log Baler Model 4 is the perfect fit. Contact our sales team to learn more about the machine and how it can help you streamline your recycling yard operation.
View Our Other Balers
E-Z Crusher is proud to offer a full line of recycling equipment. Explore other available balers to find the equipment that fits your specific needs.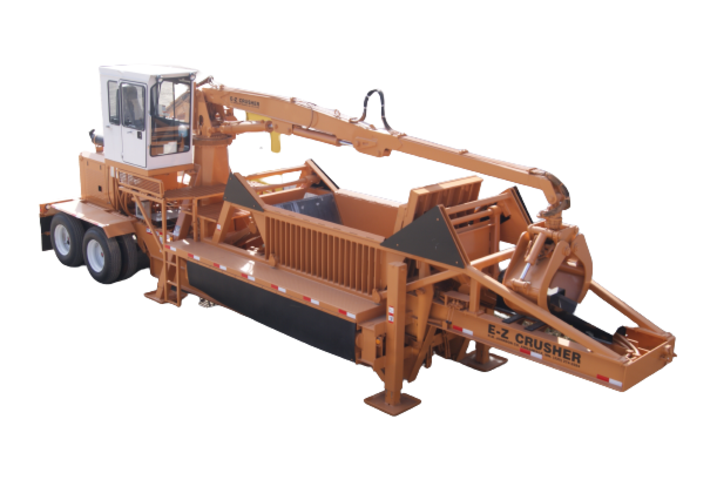 Converting loose bulk metals into valuable shredder logs is a key step in the recycling process. The E-Z Log Baler Model 3 offers best in class power, portability and speed, turning piles of scrap metal into easy to manage, easy to sell logs.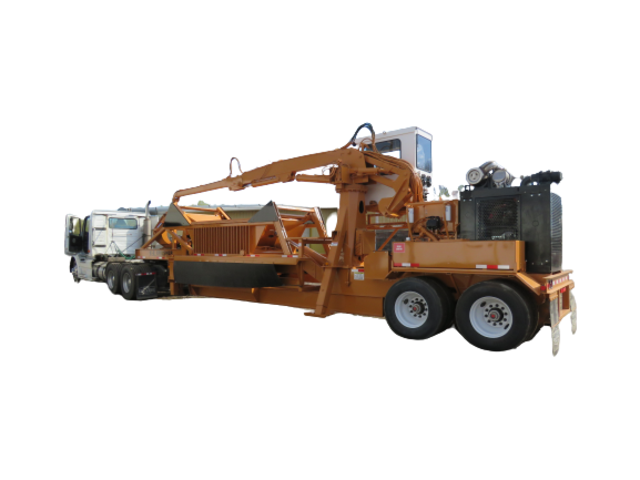 Compressing an empty vehicle chassis is a challenging task for many recycling yards. Enter the E-Z Log Baler Model 5, the solution for baling scrap automobile bodies into easy-to-manage and easy-to-process logs.