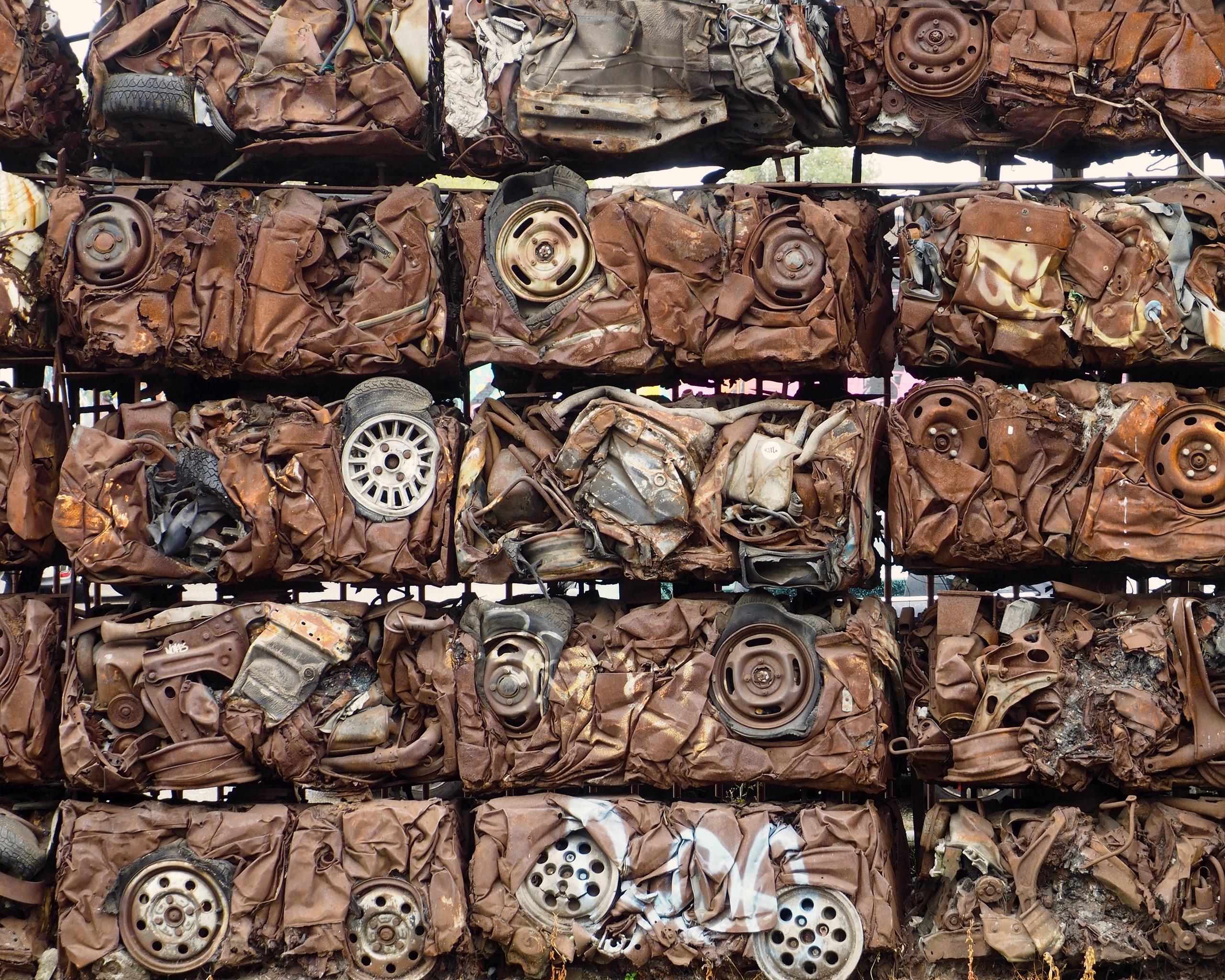 The E-Z Log
Baler Model 3
Converting loose bulk metals into valuable shredder logs is a key step in the recycling process. The E-Z Log Baler Model 3 offers best in class power, portability and speed, turning piles of scrap metal into easy to manage, easy to sell logs.

Plunger Cylinder Size
8 Inches
Portable Baling Power
Not all scrap metal balers are created equal. The E-Z Log Baler Model 3 is the smallest, most versatile log baler in the E-Z Crusher fleet. It is highly portable and can be used in nearly any location, in any sized yard. Simply position the machine, check operating fluids and you are ready to begin compacting loose scrap metals into easy-to-manage logs.
Single-Person Operation
The E-Z Log Baler was designed to be operated by a single individual from a centralized control platform. The operator can control the grapple crane, initiate the baling cycle, and supervise material compression all from the safety of the control platform.
Create Easily Processed Bales
The E-Z Log Baler Model 3 is capable of compacting recycling materials to approximately 30 pounds per cubic foot. This makes the task of handling and processing loose materials much more manageable and profitable.
Innovative Rolling of Scrap
Unlike traditional log balers that simply compress metals, the E-Z Log Baler Model 3 rolls and compresses during the baling cycle. This creates an interwoven log that does not come apart during transport or handling.
Contact Us for More Information on Our Balers.
The E-Z Log Baler Model 3 is the ideal solution for a wide range of recycling applications. To learn more about the machine, contact our sales team today.
View Our Other Balers
E-Z Crusher offers equipment designed to streamline the processing and recycling of scrap automobile bodies and loose metals. Explore our full line of balers to find the equipment your recycling operation needs.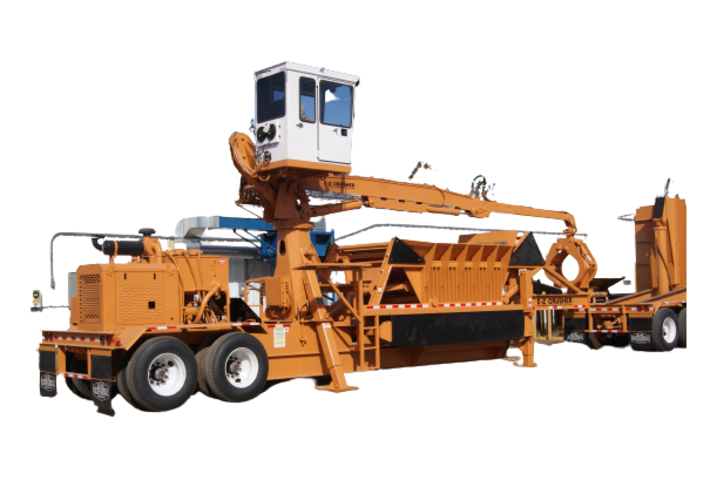 The larger your recycling operation, the more important and difficult the task of baling loose metals becomes. The E-Z Log Baler Model 4 is up to the challenge of taking on even the largest piles of ferrous scrap with ease and efficiency.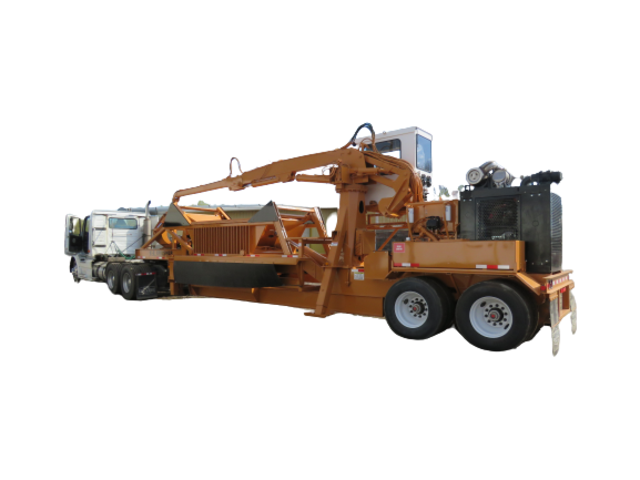 Compressing an empty vehicle chassis is a challenging task for many recycling yards. Enter the E-Z Log Baler Model 5, the solution for baling scrap automobile bodies into easy-to-manage and easy-to-process logs.